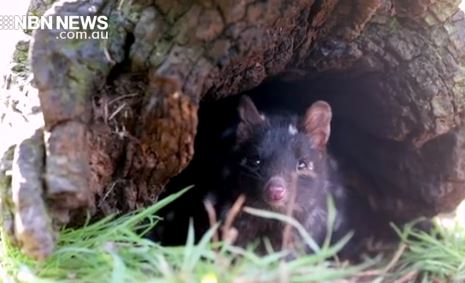 There's new hope for the endangered Eastern Quoll, with Aussie Ark recording its most successful breeding season ever.
Pouch checks revealed 51 joeys were born as part of the conservation program.
The marsupials were declared extinct on the mainland in 1963, and there are only around 10,000 left in Tasmania.
(VISION ONLY)