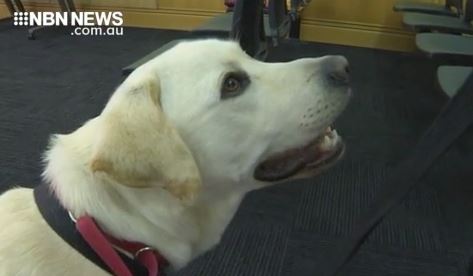 There will be more paw and order at Gosford Local Court, with the state government extending a therapy dog program for a further 12 months.
For the last year – these labradors have been re-paw-ting for duty four days a week – providing comfort for people visiting the court house.
The Central Coast was the first regional New South Wales town to bring canines on board full-time…after a successful pilot run in Manly.
The pooches can be found patrolling the foyers, waiting areas and safety rooms.
(VISION ONLY)