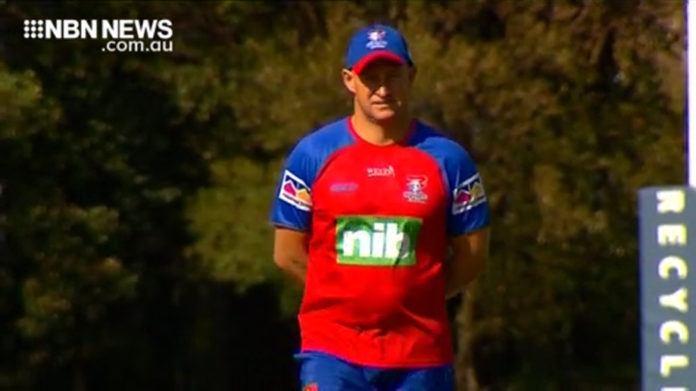 Nathan Brown will part ways with the Newcastle Knights at season's end, bringing to a close four years as the club's head coach.
In a statement released by the club on Tuesday afternoon, CEO Phil Gardner said, "Nathan leaves with our utmost respect and gratitude for the transformational role he has played as head coach of the Knights. What's more, he leaves with our thanks. When the Knights return to the upper echelons of the NRL, Nathan Brown will be able to take his fair share of the credit."
"Put simply, it would be wrong to measure his contribution to the Knights in wins and losses alone."
Nathan Brown was also quoted in the statement, saying, "a lot of the heavy lifting has been done and now I'm leaving it to the next group of club leaders to continue the job.
"But it's important to remember the year is not over and I look forward to finishing the season off strongly and push for a final birth (sic)."
According to the Newcastle Herald, Brown met with CEO Phil Gardner on Monday, with the pair agreeing to mutually terminate the coach's contract.
While at the helm, Brown oversaw just 24 wins in 68 matches, at a winning percentage of 26%.
The news comes as the Knights prepare for a must win clash against the Tigers this weekend, needing a win to keep their finals hopes alive.