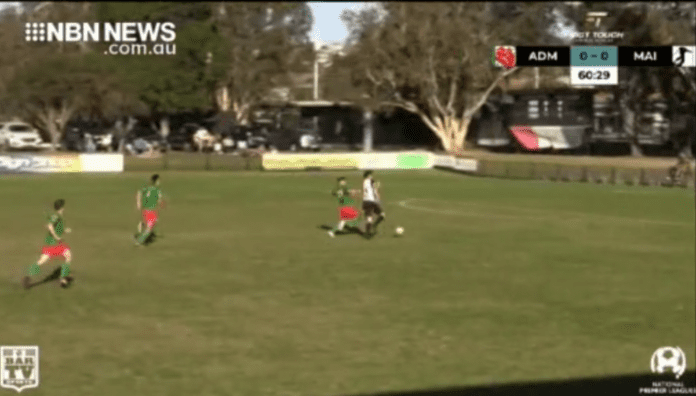 In Round 21 of the Hunter's NPL competition, Charlestown City has moved to third and Lambton has taken fourth spot thanks to a nil-all draw.
Lake Macquarie and Valentine moved away from the wooden spoon after their own stalemate, while Maitland took over top spot with a win over Rosebud.
At Adamstown, the home side went down to 10 men when Mathew Keogh was sent off for a foul on Joel Wood.
The Magpies waited another 10 minutes before opening the scoring through Andrew Swan.
The visitors went two goals in front when Wood turned in an Alex Read pass.
Maitland took a big step towards the premiership when Nick Cowburn scored a cracking free kick.
The Magpies will face the Jets Youth in the final round next Sunday.
(AUDIO IN PARTS)