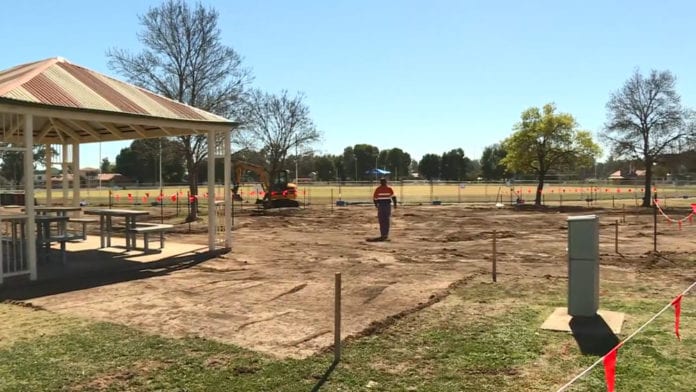 There was a playful sod turning in Gunnedah today, as construction began at "Livvi's Place".
The Wolseley Park site was proposed by a community member in 2013, who wanted to see an inclusive playground built for children of ALL abilities.
The State Government contributed $850,000 to make it happen – and today work got underway.
"This playground's going to be amazing… I can't stress that enough. It's going to have a koala treehouse, it's going to have a flying fox, an accessible trampoline… It's just going to have so many features, but features that are intergenerational as well."
The playground will also feature secure fencing, seating, accessible pathways and designated zones for "quiet play."
(AUDIO IN PARTS)