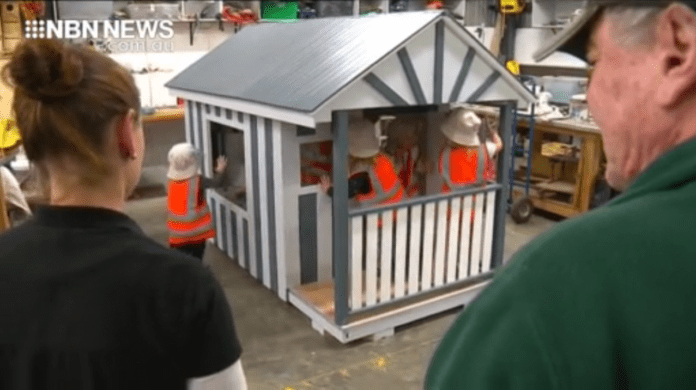 Young and old joined forces at Windale today as local kindy kids helped Men's Shed members add the finishing touches to a major fundraising project.
The pupils had heard a cubby house was under construction… and called around for a quick walkthrough and to discuss decorations.
The cubby will be the main prize in the Men's Shed's Christmas raffle.
(AUDIO IN PARTS)