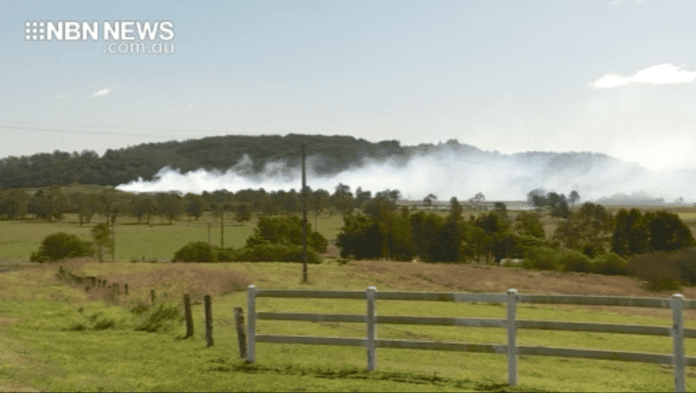 Residents near the Lismore Recycling & Recovery Centre are being advised to stay indoors for a second day, after a fire took hold at the facility on Sunday.
The fire was discovered burning in green waste piles in the early hours of the morning, with potentially harmful smoke blowing towards nearby homes by strong north westerly winds.
Fire crews are unlikely to successfully extinguish the fire until the current windy conditions subside.
Lismore City Council has said; "Smoke from the fire could potentially be harmful to people with respiratory or lung problems, and residents that can smell or see smoke are urged to stay indoors with windows and doors closed until the smoke subsides."
Waste collection will continue as normal, however locals should expect some delays.
The extent of the damage is not yet known.