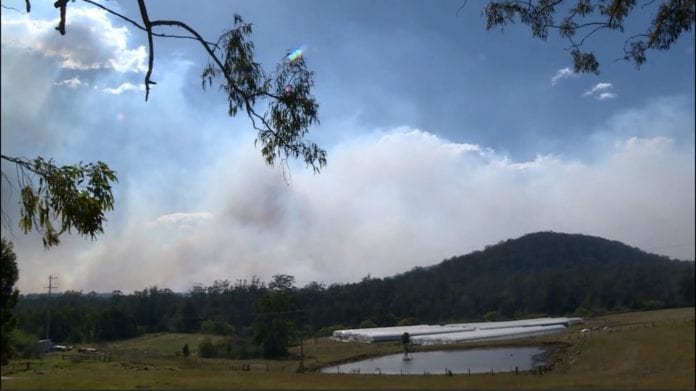 Drivers using local roads between Coffs Harbour and Grafton are advised to use caution in the Glenreagh area due to smoke hazards.
The Orara Way and Parker Road, were closed to traffic yesterday, when burning trees came down across roadways.
Dozens of homes and farm buildings were threatened by the fire but none were lost thanks to the efforts of RFS volunteers.