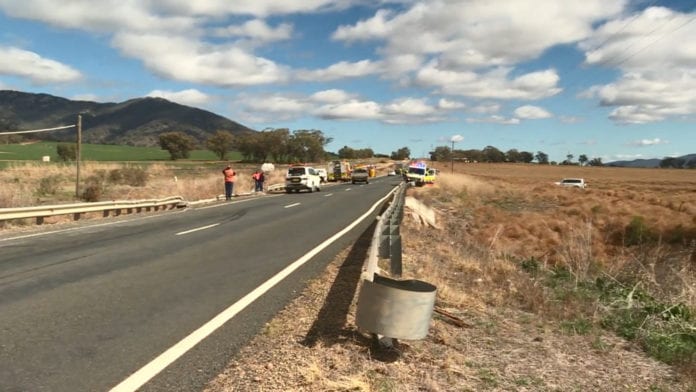 There's been a lucky escape for the drivers of a truck and a four-wheel drive towing a caravan.
When the car was overtaking it's caravan lost control, forcing the truck off the road.
The accident happened Werris Creek Road just near Currabubula, no one was harmed in the incident.
PLEASE NOTE: AUDIO UNAVAILABLE.