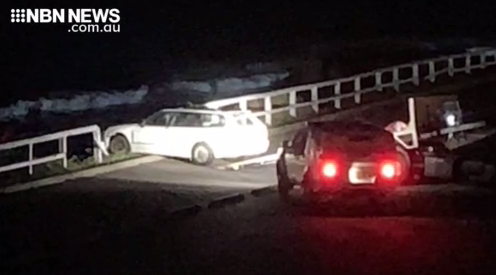 A car came dangerously close to rolling off the edge of a cliff at Bar Beach this morning.
Police say there were no witnesses, but suspect an intoxicated group may have pushed the car through the railing.
It's since been towed, with the fence to be repaired in the coming days.