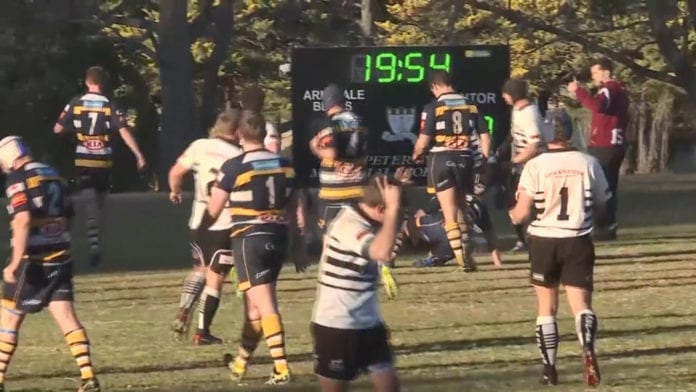 While Robb College has already booked its grand final ticket tomorrow's preliminary final will determine who else will play in the New England Rugby Union decider.
Tamworth Magpies and St Alberts will re-ignite their battle from a fortnight ago.
While the students prevailed then, a jam-packed home-crowd at Rugby Park will work in the Magpies favour tomorrow.
PLEASE NOTE: AUDIO UNAVAILABLE.