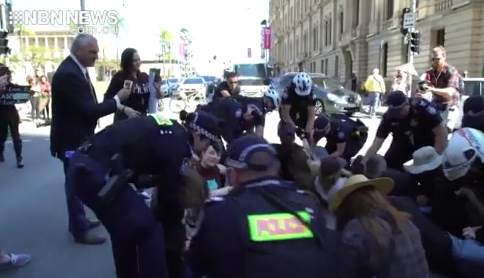 15 activists from the Northern Rivers were among those arrested during yesterday's Extinction Rebellion protest in Brisbane.
They were part of a group of more than 70 protesters who were demanding urgent action on climate change.
They've all been granted bail, with one protester was handed a $500 fine for disobeying police.