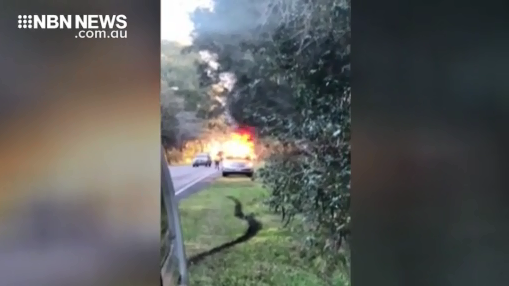 Quick-thinking firefighters have stopped flames spreading, after fuel leaked from a flaming four-wheeled drive on the Central Coast.
Emergency services were called to Tacoma around 4:30pm on Thursday, shutting down McDonagh Road to tackle the blaze.
It took around 30 minutes to get it under control.
Thankfully, no one was injured.
Video: Ashley Marshall.