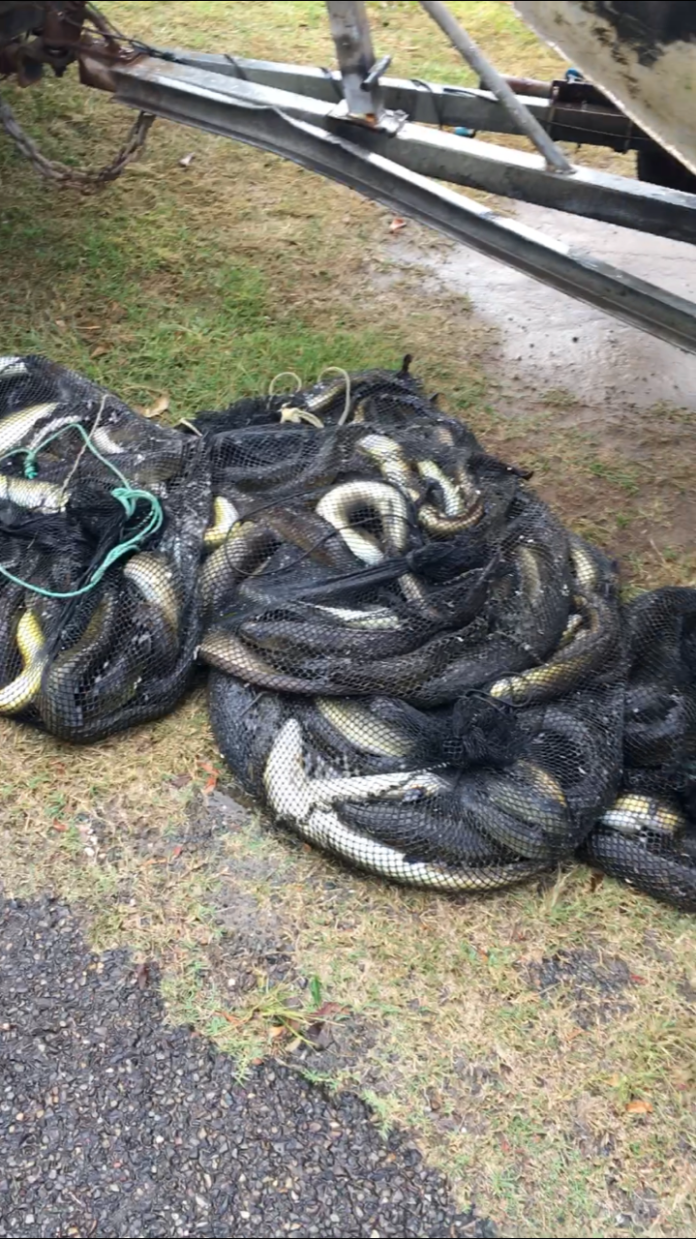 Fisheries officers have issued a warning after nearly 200 kilograms of eel, with an estimated market value of $2500, was seized from a mid north coast commercial fisherman.
The haul came after the man failed to report his catch near the Macleay River in Kempsey, late last month.
New South Wales Department of Primary Industries Acting Director, Fisheries Compliance, Brett Andrew says real time reporting requirements for the eel fishery were brought in, in late 2017, to help maintain sustainable fishery resources across the state.
"Commercial fishers who take eels, are required to weigh their catch and submit a post land quota deductions report within 50 metres of the boat ramp," Mr Andrew said.
The illegal fisherman was issued with a $200 penalty notice for failing to submit a real time report.
The maximum penalty is $22,000 and/or 3 months imprisonment. A second or subsequent offence carries a maximum penalty of $44,000 and/or 6 months imprisonment.
The eels have since been released back into the water alive.