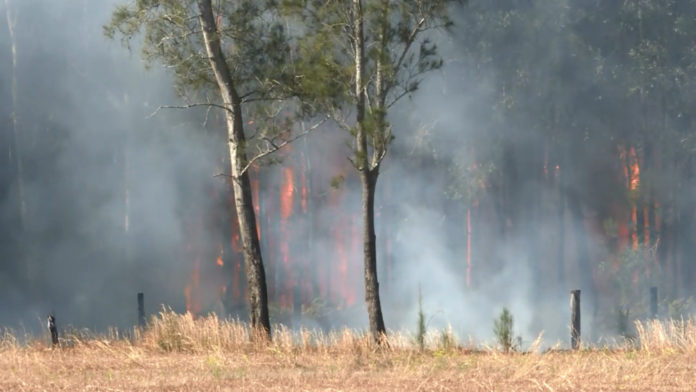 A fire broke out in Harrington this afternoon spreading through bush in a resident's backyard.
The blaze ripped through a shed, starting a grass fire, severely damaging a nearby vehicle.
Firefighters quickly responded getting the blaze under control by 2pm, with nobody injured.
The cause of the fire is under investigation.
(VISION ONLY)