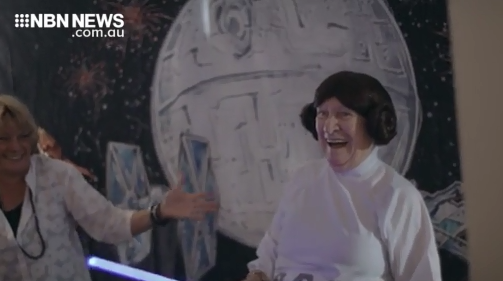 They may not be the target demographic for video games…but that won't stand in their way.
Aged care residents on the far north coast have started playing Star Wars: Battlefront on a regular basis, testing their mental sharpness as part of a research project.
And like any true Star Wars fan, they do it in costume.