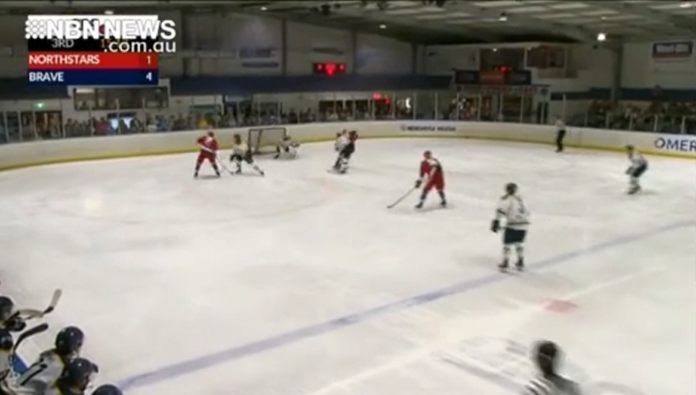 The Canberra Brave has extended its lead at the top of the Australian Ice Hockey League table, following a four-two win over Newcastle last night.
There was a bright note for the Northstars, with captain Robert Malloy celebrating his 200th game in the national league.
Still comfortably holding down second spot, Newcastle will face the Ice Dogs in Sydney on Friday, before hosting the Bears on Saturday.
(VISION ONLY)