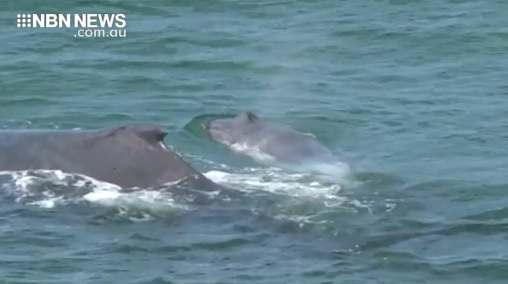 Whale watchers at Lighthouse Beach were treated to a nice surprise on Monday afternoon, as a mother humpback and her baby broke the water's surface just metres from this cruise boat.
It's believed the baby is just a few days old.
Cruise tours say the number of whales in the area have grown this year, and expect the migration season to last well in to November.
(NO AUDIO)