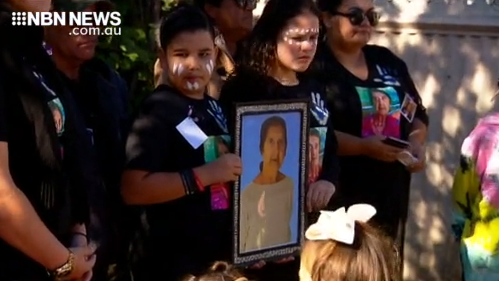 Hundreds have gathered to farewell Beryl Dates, in Newcastle's first outdoor funeral for an Aboriginal elder.
Customs and tradition took centre stage, in a tribute to the leader of one of the city's largest indigenous families.
And a warning to our indigenous viewers – this story may contain images of people who are now deceased.