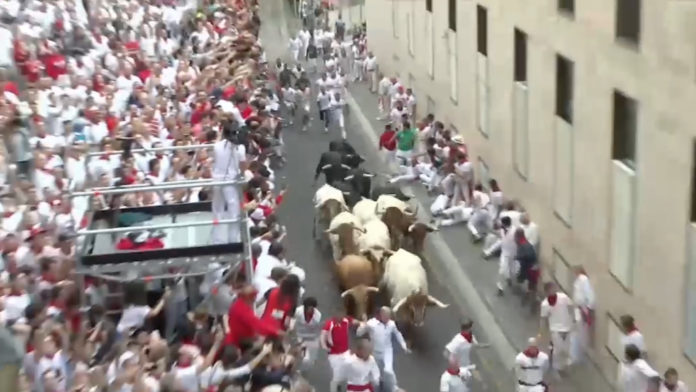 A Newcastle man is one of two Australians injured during the running of the bulls at the San Fermin festival in Spain.
The Adamstown Heights man suffered a 15-centimetre tear to his leg after he was cornered by the bull, and thrown into the air.
Spanish authorities say the 30-year-old's injuries were not life-threatening.
Stephen Mount reports.