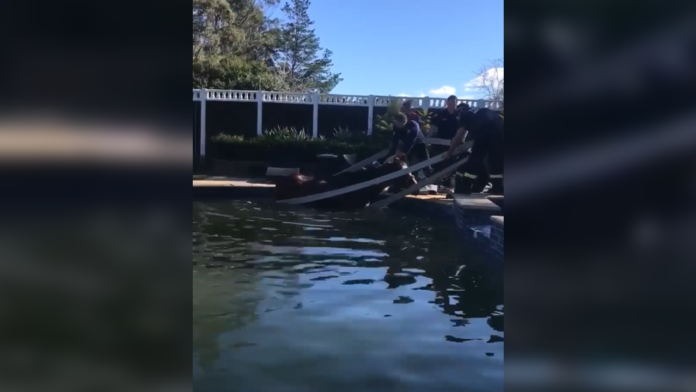 Firefighters were faced with an unusual challenge on Saturday, called-in to free a horse stuck in a backyard pool west of Newcastle.
A video posted on Facebook by Fire And Rescue NSW Tarro shows the animal being helped out of the water at the home in Beresfield.
"Crews used two 70mm hoses, one around the girth and one around the hind quarters to support and encourage the horse out of the pool," read the post.
Social media users were quick to praise the work of fire crews, Koren Gittoes writing, "great job guys for getting him out safely".
Others saw the comical side of the situation, James Reid posing the question, "Were they playing water polo?".