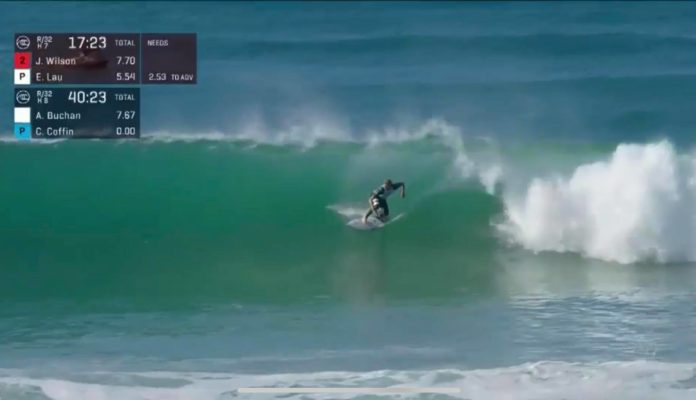 Meanwhile Avoca's Adrian Buchan has outclassed American Connor Coffin
The Ace put two big numbers away during his first two rides of the heat.
"That was champagne surfing especially his first turn, just beautiful. I love the style of Ace Buchan, he drives into the second one up in the pocket."
Buchan will now take on Hawaii's Ezekiel Lau in the Round of 16.
Meanwhile tour rookie Macy Callaghan has been eliminated – the North Shelly board rider falling short of fellow Aussie Sally Fitsgibbons total by three point five three.
(AUDIO ONLY IN PARTS)