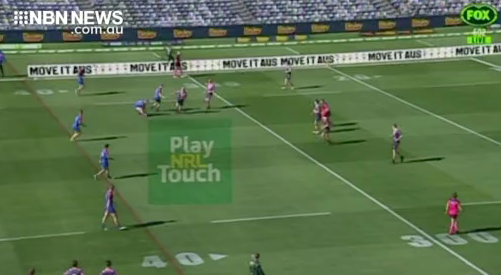 The Newcastle Knights have defeated the Sydney Roosters in the first NRL Touch Premiership match played at Central Coast Stadium.
The Cowboys and Chooks curtain raiser featured several local products in the Newcastle side – including brothers Alex and Daniel Langbridge, Kurt Donoghoe and Lincoln Little.
"Great player, extremely fast footwork. As you see on the replay here he used his speed and gets it to the line down low."
The final score was 5-4.
Meanwhile the female Knights sealed a 4-3 victory after the match went into drop off.
(AUDIO ONLY IN PARTS)