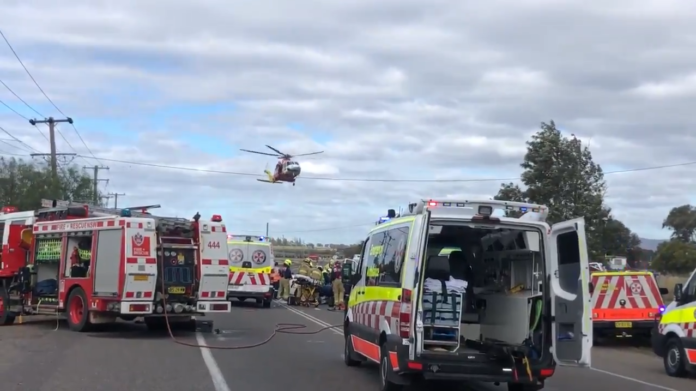 Five people have been injured, including two critically after a serious crash on the New England Highway at Whittingham, east of Singleton.
The Highway was closed for several hours as a result of the crash which occurred near the intersection of Racecourse Lane at around 11 o'clock on Friday morning.
It's understood a car and a 4WD collided head-on, with a woman and child, who were travelling in the car, both in a critical condition.
The driver of the 4WD was taken to John Hunter Hospital with non-life-threatening injuries.
Two other children are being treated for non-life-threatening injuries.
Witnesses say they've seen two children taken out one vehicle and a female driver is still being rescued. The roof of one car has been taken off. More ambulance and fire crews are rushing to the scene. @nbnnews pic.twitter.com/fIsitUOyq0

— Lauren Kempe (@laurenkempe) July 12, 2019
The Westpac Rescue Helicopter, along with a Careflight helicopter were tasked to the scene.
Lauren Kempe reports.