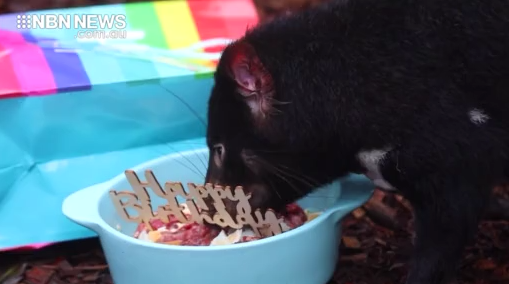 The Australian Reptile Park's resident Tassie Devils have celebrated their first birthday.
Like any toddler would, siblings Dash and Violet ripped apart their present boxes.
Keepers had prepared them some meaty treats to mark the occasion.
The wildlife sanctuary's sister organisation, Aussie Ark, runs a breeding program to help conserve the marsupials.
Their numbers in the wild have been decimated by a deadly facial tumour disease in recent decades.