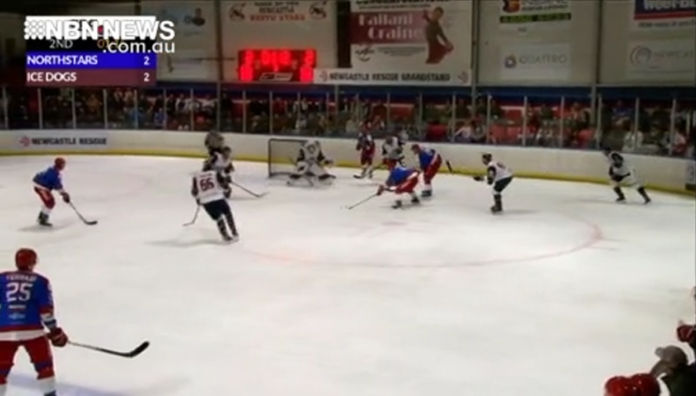 Newcastle has scored an overtime win over the Sydney Ice Dogs in the Australian Ice Hockey League.
The visitors opened the scoring and led two-nil, before Newcastle captain Bert Malloy netted the Northstars' first.
In a topsy turvy clash, the home side went on to establish a 3-2 advantage, with Canadian import Trey Phillips on target.
Both sides then traded goals to make it 4-all, as the game headed for overtime.
There it was Phillips who bagged the winner with just under two minutes left.
Next up, Newcastle will play a double header in Victoria against the Melbourne Ice and Mustangs.
(VISION ONLY)