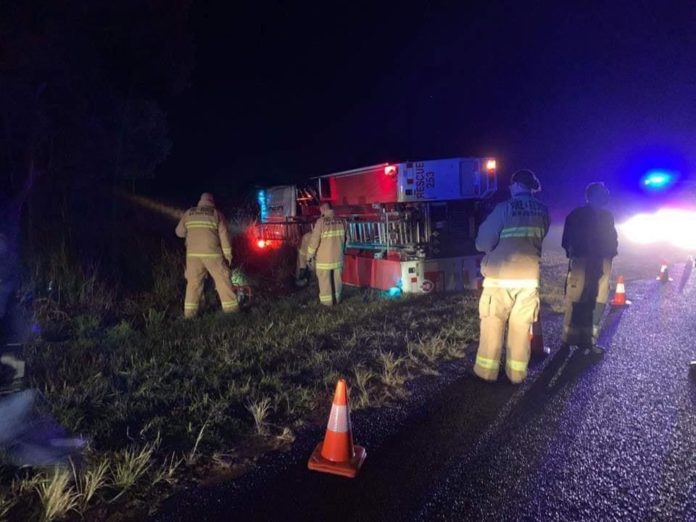 Firefighters have escaped injury, after their truck overturned at Casino.
The crew was responding to a collision on Caniaba Road, when their truck hit the side of the bitumen and slowly rolled at around 7 o'clock on Monday night.
The truck was flipped back onto its wheels and towed away.