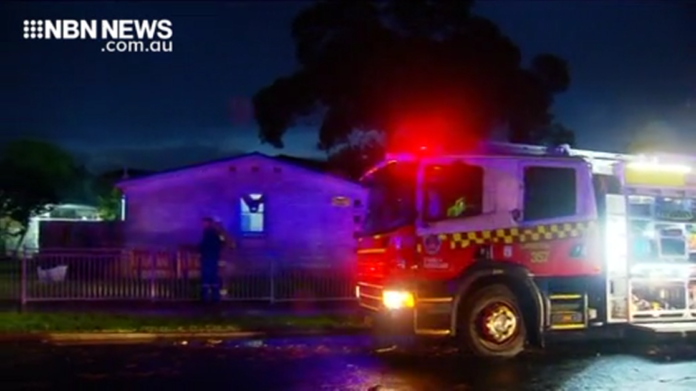 At least six Fire and Rescue teams are working to extinguish a blaze inside an abandoned house in the Newcastle suburb of Hamilton South.
The boarded-up building on Neill Terrace was well alight when crews arrived this evening.
Unable to get inside, firefighters will search the building when the blaze is brought under control.