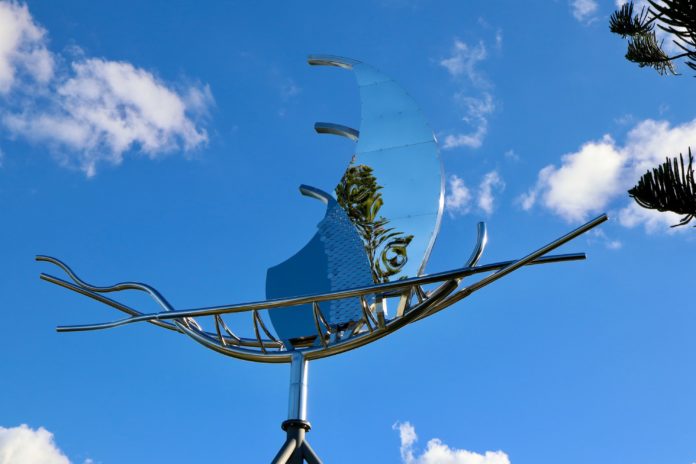 A striking 12-metre tall public art sculpture, celebrating Lake Macquarie, has been unveiled in Speers Point Park.
The $150,000 commission, known as Chimera, comprises a tower topped with a stainless steel wind vane in the form of a stylised vessel, adorned with three reflective sails and hundreds of steel 'scales.'
Award-winning Sydney artists Susan Milne and Greg Stonehouse said the sculpture was reminiscent of some of Lake Macquarie's most prominent features: boats, birds and fish.
"We wanted it to respond to the lake, the elemental aspects of the natural environment and how they always change," Mr Milne said.
The sculpture was funded by an award Lake Macquarie Council won at the National Thiess Riverprize in 2008.
"Public art can create powerful connections between communities and their places," Mayor Kay Fraser said.
"Chimera is deeply connected to the environment and celebrates the significant achievements and legacy of the Lake Macquarie Improvement Project."