There was a delicate rescue operation for emergency services in the state's north on Sunday.
Late in the afternoon, crews were called to Terragon, south west of Murwillumbah, after reports a 37-year-old man had been trapped after his car rolled on Kyogle Road.
Members of the VRA worked to remove the man by cutting away part of the sedan's roof.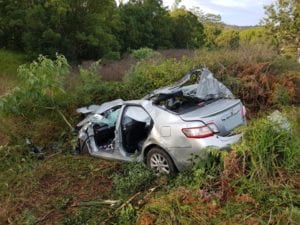 The injured man was stabilised at the scene, before being flown to Gold Coast University Hospital for treatment.