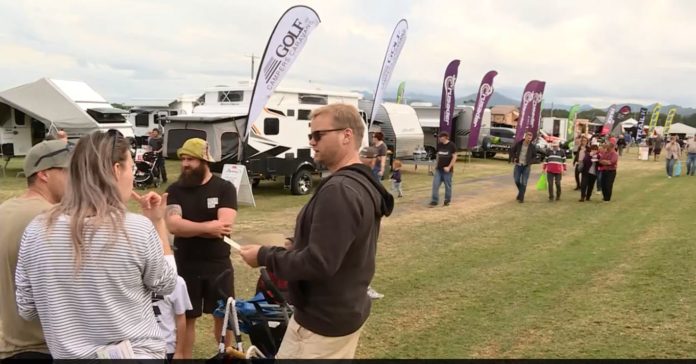 Coffs Harbour's annual Caravan and Camping Show drew big crowds this
weekend with thousands of people flooding through the gates today.
There was everything from top-of-the-range motor homes, boats and campers.
Also on show was an exhibition by the Coffs Harbour Railway Modellers Club.
"We built it down at Cook Drive, we went every weekend, evereything is done by hand, everything done from scratch, so everyone had to build the trees, put the track in, build all the walls."
The Racecourse Expo is the north coast's largest show of its type attracting manufacturers from across Australia.