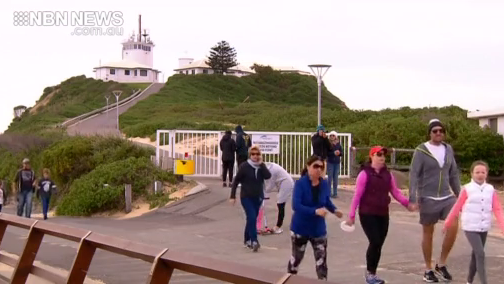 The battle for access to Nobbys Headland is intensifying.
Months after the gates were locked indefinitely – the issue is now headed to state parliament.
Statement from Port Authority
"Nobbys Headland is not only a heritage icon beloved by the community, but a key piece of operational infrastructure for the safe movement of ships through Newcastle Harbour, with an active lighthouse owned and operated by the Australian Maritime Safety Authority.
Previously, public access and amenities at Nobbys Headland were maintained by Newcastle Now. Following the end of that licence, public access was suspended pending the determination of the site's future use and dedicated site management.
Port Authority of New South Wales is committed to reopening Nobbys Headland to the public and is assessing uses for the site to keep the public and maritime assets safe and accommodate community and tourism needs. Options include licenses for long-term use of the property and single-use applications.
We are looking at opportunities to engage further with stakeholders and the community to determine the best outcome for Nobbys Headland.
The upkeep and maintenance of this important heritage asset is continuing."
Port Authority of New South Wales spokesperson
Statement from Newcastle City Council
"In February the Port Authority told City of Newcastle that is was going to take a few months to decide what the future use of Nobbys Lighthouse was going to be.
The Port Authority did say that it was open to discussions with the community including for one-off events.
What's now needed is an EOI by the Port Authority to give the community a better sense of what their plans are."
Newcastle City Council spokesperson.