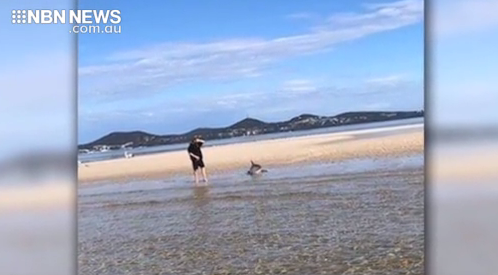 The Myall River's eastern inlet became the scene of an unlikely rescue this week, after a dolphin became stranded in the silting channel.
Thankfully it was rescued by Jim Condon and released to deeper water.
Responding to the rescue, the Myall River Action Group said:

"We have at least 2 families of dolphins using the river on a daily basis since the river was dredged end 2015. With the rapidly closing entrance, they are now in jeopardy as is the health
of our vital river system".