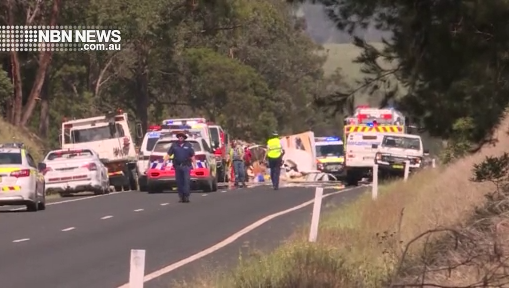 A 58-year-old man has been charged over a crash near Walcha in January, which claimed the lives of two people.
The man was behind the wheel of a Toyota Prado towing a caravan on the Oxley Highway, at around 1:30 in the afternoon on January 3, when it struck a barrier and hit a tree.
A 72-year-old woman and 38-year-old man died at the scene.
The driver, along with a backseat passenger were taken to Tamworth Base Hospital for treatment.
Following investigations, the 58-year-old was charged with eight offences, including two counts of dangerous driving occasioning death.
He's set to face Tamworth Local Court on Monday.
His licence was also suspended.