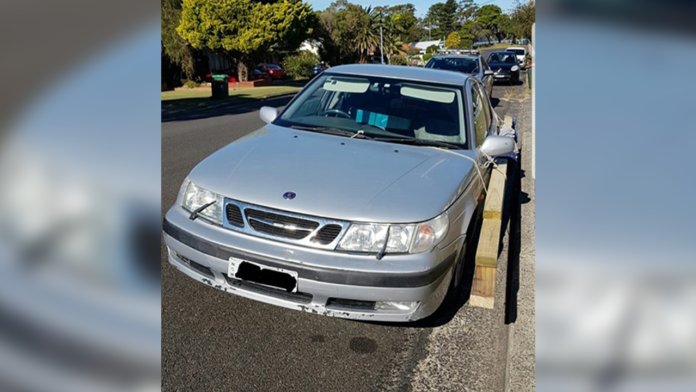 A Central Coast man has refused to let his sedan, not designed for transporting large building materials, get in the way of a job.
Officers stopped the car at Toukley at around 11 o'clock on Monday morning, when they observed the man's unorthodox method of moving timber.
Pictures posted to social media show a combination of ropes and tie-down straps being used to hold the material in place.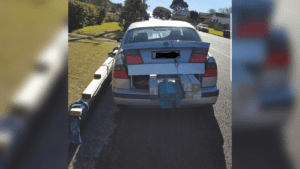 The driver was issued an infringement notice for driving a vehicle with an unsecured load, and was stripped of three demerit points.