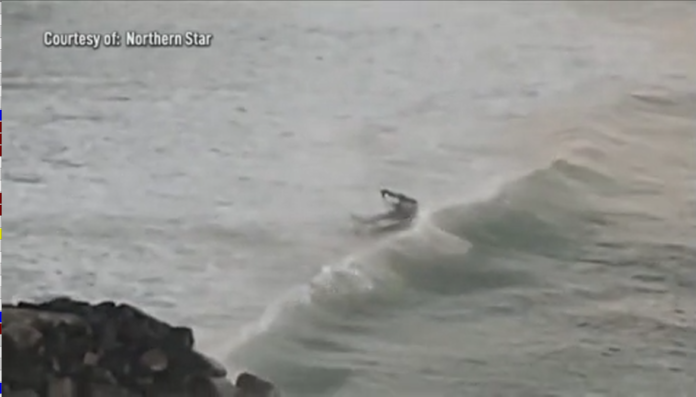 Five people had to be pulled from the water in two separate incidents at Evans Head on the state's north coast this morning.
Local Marine Rescue crews were called to the river opening just before 6 o'clock, after reports two people had been thrown into the water when their vessel was struck by a rogue wave.
The pair were rescued by a passing fishing boat.
Less than half hour later, a second vessel was caught out by the difficult conditions, with three people thrown into the water.
They were rescued by members of the the Evans Head Surf Club, having spent around 15 minutes in the water.
Vision courtesy Northern Star.