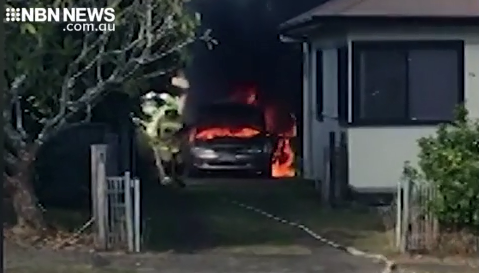 A D-I-Y mechanics job has gone horribly wrong for a Taree resident, after his car burst into flames.
Nearby residents on Chatham Avenue captured the fierce fire which sent thick plumes on black smoke into the sky.
Two fire crews were called around 11:30, to find the car fully engulfed.
It took 30 minutes to extinguish.