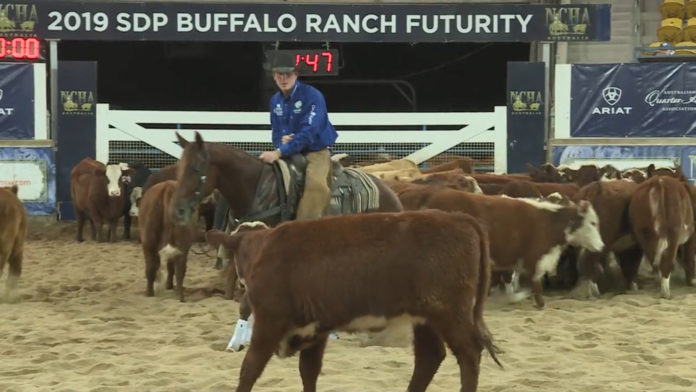 Todd Graeme has won the open competition at this year's
National Cutting Hourse Association Furtuity, taking out both first and second place.
He won almost $200-thousand in prize money for scoring 219-points with horse 'Hellish'.
That score was followed closely by his horse 'Hewitt's Metallic Mehans' with 217-points.
"Tod's probably the number one trainer that Australia has, a very successful trainer. I think he's won now eight furtuity's so he's won more furtuity's than anyone."
Both competitor and spectator numbers were up this year.
(AUDIO IN PARTS)