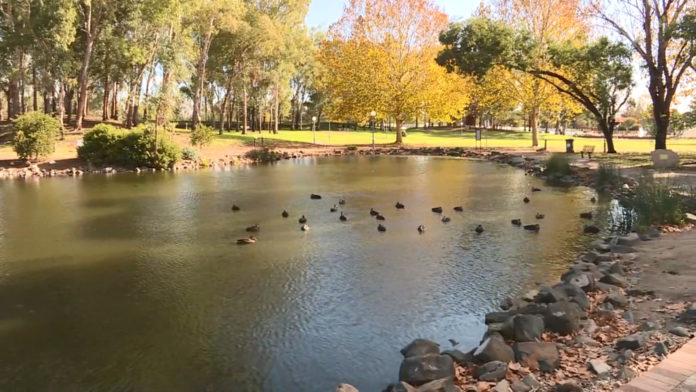 Two areas within Tamworth's Bicentennial Park will temporarily close soon, so council can complete urgent work.
A leak has been discovered in one of the site's ponds, with around 60 kilolitres of bore water being lost daily.
Council will also proceed with plans to demolish the N.L McKellar stage, due to problems with maintaining the structure.
It's understood the two plaques on the stage, in honour of the former Tamworth mayor, will be moved to a new location.
(VISION ONLY)