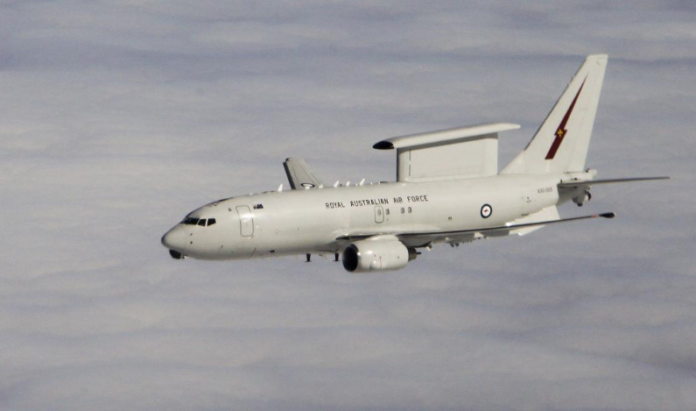 There were some tense moments at Williamtown this morning, when an RAAF Wedgetail aircraft was struck by lightning, forcing its crew to request an emergency landing.
Air controllers received the call from the large spotter plane, which was operating off the coast of Newcastle, just after 11am.
Emergency ground crews were scrambled but thankfully the aircraft landed without further incident.
Defence photo.