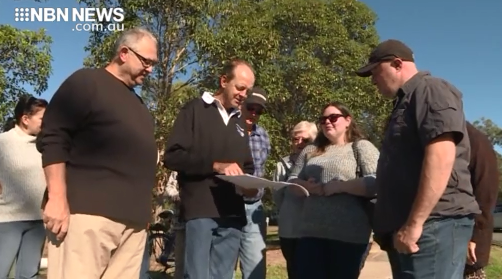 Residents impacted by the proposed Orbital Road have formed an alliance, seeking greater communication from Port Macquarie-Hastings Council.
The group from Greenmeadows, Lake Innes and Fernhill Road met with Port Macquarie MP Leslie Williams to discuss their concerns about the lack of information around the proposed route.
"Both state and federal members have said they are not supportive of this road, yet council is I suppose pink headidly almost going ahead and pushing this agenda instead of listening to the genuine concerns and consulting genuinely with the people here" – Phil Lloyd, Resident.