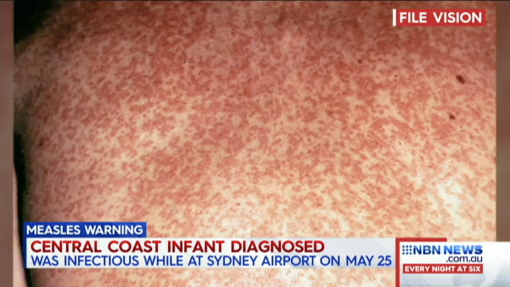 A fresh measles warning has been issued on the Central Coast, after a baby was diagnosed with the disease.
The infant was infectious while on a flight from the Philippines to Sydney on May 25, before visiting Toukley Family Practice, and the emergency department at Wyong Hospital four days later on May 29.
Anyone who was at Sydney International Airport, or at either medical centre on those dates is asked to look out for symptoms.
The case is the 35th in New South Wales this year.