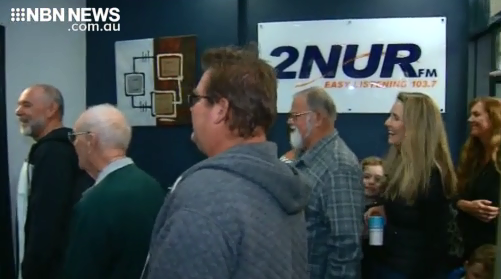 Community radio station 2NUR-FM opened its doors to the public on Sunday, providing visitors a rare look at its inner workings.
Staff gave tours of the building and let hundreds of listeners sit in the studio as the day's programs went to air.
"Across Newcastle and the Hunter, 2NURFM 103.7 as part of our open day and radio-a-thon winter sign up, good afternoon, Mark Rorke with you for the next few hours." – Mark Rorke, 2NURFM Mornings Announcer.
They also spent the day raising money to help keep the station running.
(AUDIO IN PARTS)