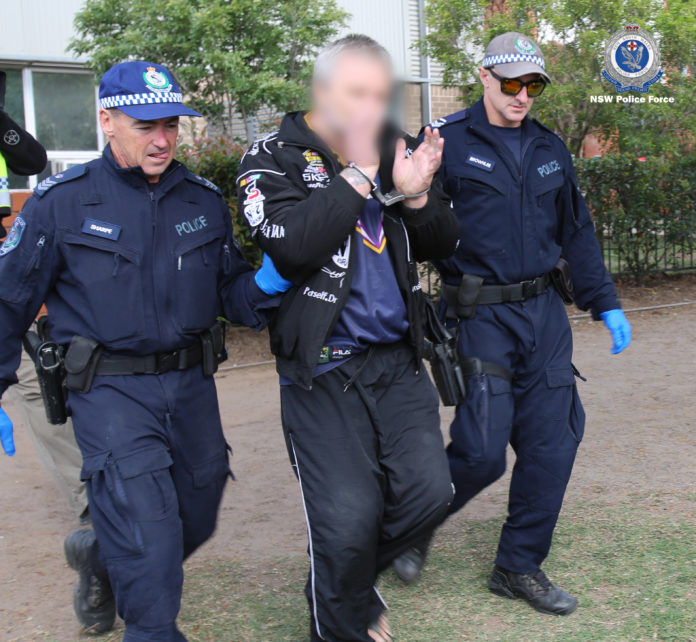 Police have charged five people who were allegedly operating a Tamworth drug syndicate, known as the "Ice Castle".
Officers from Strike Force Radius began investigating the supply of illicit drugs and firearms around the town in August last year, and have since seized more than 450g of ice, eight firearms, ammunition and stun devices.
Detectives executed two search warrants on Wednesday morning at homes in North and South Tamworth, arresting a 28-year-old man, a 49-year-old man and a 49-year-old woman.
It's alleged the trio were distributing drugs across NSW and into Melbourne, including more than 1.5 kilograms of ice and large quantities of heroin, fentanyl, and cannabis.
The 28-year-old has been charged with five offences including supplying and possessing a prohibited drug and participating in a criminal group.
The 49-year-old man has been charged with 44 similar offences, while the woman is facing seven charges.
NSW Police acting Superintendent Kylie Endemi says the arrests are a reminder to people of the dangers of illicit drugs.
"Prohibited drugs are incredibly dangerous – and ice is renowned for tearing communities apart – so we need to do everything we can to remove it and those supplying it from our local area," Ms Endemi said.
"It is of particular concern to us that an illicit business, known to those that visit as the 'ice castle', has been operating in our community; but we take great satisfaction in dismantling such a destructive network," she said.