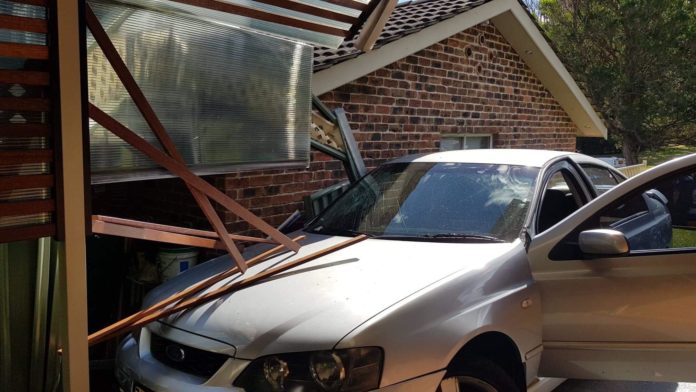 Fire and rescue, police and ambulance crews were called to rescue a woman, after an accident at a property in Gosford over the weekend.
A Ford Falcon became wedged between a house and a driveway on Saturday, trapping a female driver inside.
She was taken to hospital with minor injuries.
Photo credit: Fire and Rescue Wyoming 509, Gosford 304