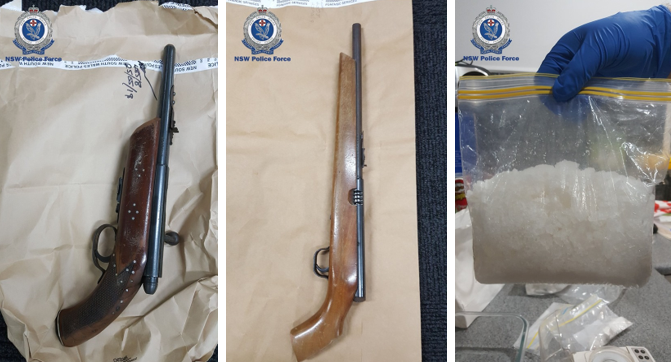 A man and a woman have been charged with drug and firearms offences after police discovered two rifles and a shotgun buried in the backyard of a Central Coast home.
Officers searched the Lentara Road property at Umina Beach on Friday night, and found two shortened .22 calibre rifles and a 12 gauge shotgun.
They also seized methylamphetamine, heroin, MDMA, cannabis, three motorbikes, a mountain bike, mobile phones, jewellery and nearly $95,000 cash.
The 67-year-old man and 53-year-old woman were arrested and charged with 16 offences.
They'll face Gosford Local Court today.