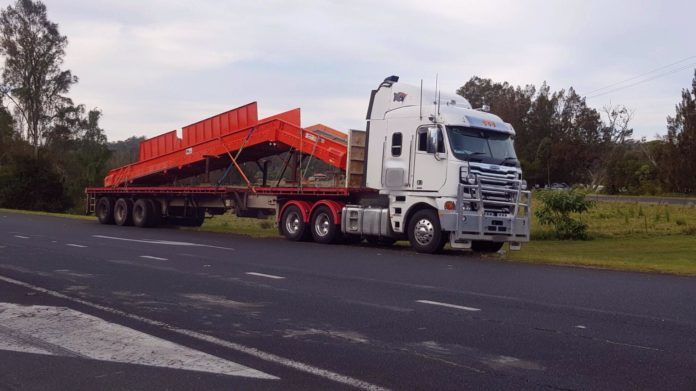 A truckie has allegedly been caught driving with drugs and drug paraphernalia in his semi-trailer on the Pacific Highway at Urunga.
Other motorists called police to report a semi-trailer driving erratically on Friday at around 6.30pm, travelling at just 40 kilometres per hour in a 110 zone.
When police pulled the 48-year-old driver over, they allegedly found cannabis, a glass pipe and a bong.
He underwent blood and urine testing and will face court in Coffs Harbour next month.