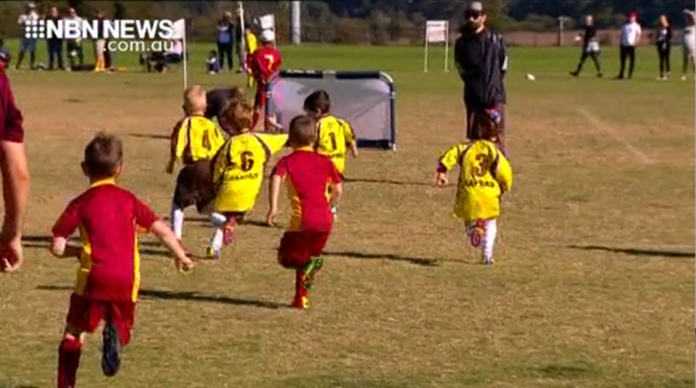 On Saturday, children hit the courts and the fields to play sport – as they do every Saturday – but it was a little quieter than usual.
Roles were reversed, with parents being told to shoosh – as part of an effort to kerb bad behaviour on the sidelines.
Silent Saturday was observed across New South Wales.
A sign at Kurraka Oval in the Hunter, kindly reminding parents 'referees ARE human,' and 'their kids are NOT in the A League.'
(AUDIO IN PARTS)