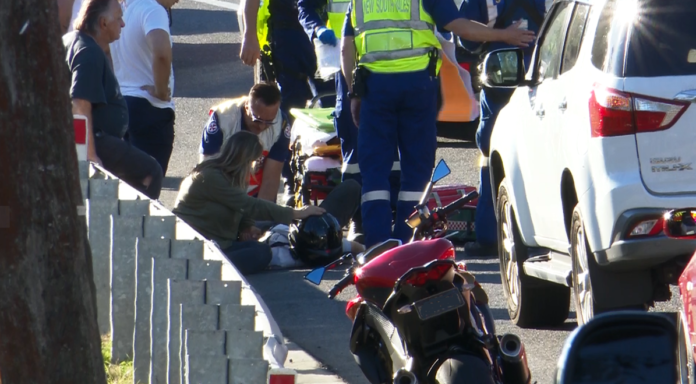 Two people have been airlifted to hospital, after a car collided with a motorcycle at Central Mangrove this afternoon.
Emergency services were called to Wiseman's Ferry Road around 2:30, after the vehicle turned into a passing bike.
A 50-year-old man, and 40-year-old woman have suffered non-life threatening injuries.
While the 70-year-old driver of the car has been taken to Gosford Hospital in a state of shock.