Lake Macquarie man Shane Worrall has been refused bail on drugs and weapons charges, following a police raid at a Boolaroo home on Thursday morning.
Officers allegedly found a hydroponic setup inside, 34 cannabis plants, almost two-kilograms of dried cannabis, along with ammunition, a gel blaster gun, a taser and this knuckle duster.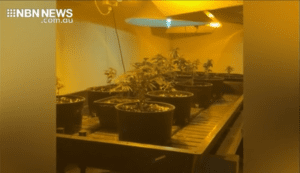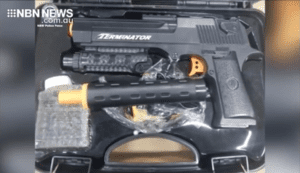 36-year-old Worrall appeared in Toronto Local Court on Friday charged with 11-offences.
In applying for bail, Worrall's solicitor argued his "ongoing detention was not justified" and that the functionality of the weapons isn't known. It was claimed some may be toy guns, the "knuckle duster… a key ring" and that ballistics tests would be needed to determine "whether or not these were firearms."
The police prosecutor argued Worrall was already on bail at the time of his arrest. He's facing separate charges of fraud, accused of misusing funds from a drought relief appeal.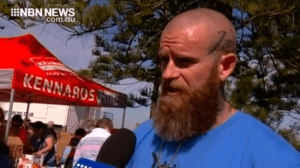 Worrall was visibly upset during his court appearance, and at times held back tears.
In refusing bail, the magistrate decided he remained a risk of committing more offences, telling him, "I don't know what condition I could impose which would prevent you from obtaining other weapons."
Worrall is due back in court in July.